A Review of DIRECTV's Bundles with AT&T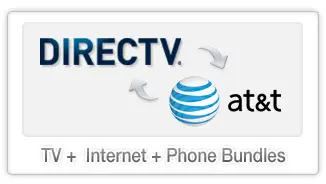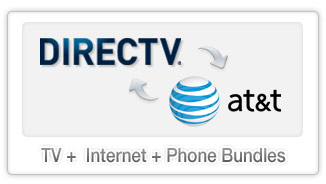 As you probably know, AT&T acquired DIRECTV in 2015 and soon thereafter, introduced a variety of new TV and internet bundles. When big media companies merge like that the short and long-term impact to customers isn't always easy to predict… and, if not planned properly, can turn south and fast. Initially, AT&T had visions to slowly roll DIRECTV's brand into AT&T but a few months later realized DIRECTV as a brand and service had a ton of customer loyalty and value… so, they decided to keep DIRECTV as is and bundle it with their AT&T internet and phone options (they still offer U-Verse TV but it's clear DIRECTV has taken over as their primary TV service). In this article, we'll dig a bit deeper into the new DIRECTV and AT&T internet/phone bundles and help you decide if it's worth the plunge…
Biggest Bundling Perk: lock in prices for 2 years
A major part of the DIRECTV and AT&T's bundle advertising has revolved around the 2-year lock, and with good reason. In short, DIRECTV's price lock lets you keep the discounted 1st-year rate for 2 full years. Considering non-bundled DIRECTV plans increase in price by at least $40/mo in year 2, you'll save a minimum of $480 per year when you bundle. With regard to the internet and/or phone services, the 2-year lock will save you at an additional $300-$800/year there, depending on plan. So, all told, most DIRECTV + AT&T bundles will save you $800-$1,200 after 2 years. Not bad and in most cases, well worth the switch.
That's the general overview but let's go over each of the bundle options in a bit more detail…
DIRECTV + AT&T Internet
This is the most popular bundle type – choose any DIRECTV package along with any AT&T Internet plan (previously called AT&T U-verse Internet). The most frequently ordered combos of this bundle are as follows:
DIRECTV: SELECT plan – Over 150 channels, includes Genie DVR and free HD/DVR. NO NFL SUNDAY TICKET.
AT&T Internet: Internet 50 – download speeds of 50 Mbps, unlimited data; great for all kind of uses: movie/video streaming (even at 4K), gaming, etc.
2-year Lock Price – $80/mo
Current bonus(es) – $50 reward card and Free Wi-Fi Gateway router
---
DIRECTV: Choice plan – Over 175 channels, includes Genie DVR and free HD/DVR. NFL SUNDAY TICKET INCLUDED free (new customers only)
AT&T Internet: Internet 75 – download speeds of 75 Mbps, unlimited data; perfect for just about any use. If you download a lot of HD content, you'll notice the most improvement there.
2-year Lock Price – $110/mo
Current bonus(es) – $50 reward card and Free Wi-Fi Gateway router
And, of course, you can customize your own bundle if you need specific requirements (eg, if you want AT&T's max internet speeds but don't watch all that much TV, Internet 100+ and the Select plan might be a nice fit). All TV plans fall under DIRECTV's all-included model, which wraps all HD, DVR and receiver fees into one simple price.
Finally, keep in mind AT&T's internet speed options depend on your location. Some areas max out at 12 Mpbs while there are pilot cities/states that can get 940 Mbps!
DIRECTV + AT&T Internet + Home Phone
Every year, more and more households are ditching their home phones. Ubiquitous cell phone coverage and free VoIP (such as Skype) have made them fairly obsolete for a growing percentage of folks. AT&T still offers home phone service but it's of the digital kind now (VoIP, not the traditional landlines). These days, the major (and, really, only) upside of traditional landlines are its power independence. That is, if your power went out, it would stay on. Industry-wide, home phone is shifting to digital, so that minor perk will likely be phased out soon enough.
Back to present day and digital plans, AT&T's most popular home phone package is: Phone Unlimited North America. It lets you call all of North America, Mexico, Canada and more for free. Other international calls are extra. It also comes with a handful of cool features: caller ID on TV, anonymous caller ID blocking, Call Trace, etc. Cost-wise, with most TV and internet bundle combinations, it'll increase your bill by about $9/mo.
DIRECTV + AT&T Wireless
If you already have your cellphone service with AT&T (or were considering switching), this type of bundle offers a fair amount of upside. Its single biggest perk is unlimited wireless data usage. The only restriction is that after 22 GB of usage per month (which is a ton on your phone), AT&T reserves the right to slow your connection a bit. In most cases, that throttle isn't all that severe and should only last a few days until the month expires and all data usage resets.
Another nice perk is free HBO for life. After your first 2 bills, they'll start crediting you for HBO. This bonus is fairly new and likely a response to DISH's recent addition of free HBO with most plans. Finally, this bundle also lets you turn your phone into a mobile hotspot. You'll get full speed transfer up to 10 GB, then its throttled to 128Kbps (again, just until the month ends).
Overall, this wireless bundle has a solid amount of value and if you're already an AT&T and/or DIRECTV customer, the additional savings and convenience of a single bill might be a good reason to consider adding the other.


About the author
^ back to top