DISH Rebate
When you sign up as a new or returning DISH Network customer you'll qualify for a DISH Network rebate. Rebates offered by DISH are usually in the form of a gift card, electronic device or credit on your bill. Thanks to big competition between DISH Network, DIRECTV and other providers, promotions are a big part of the sign-up discount. So, make sure you shop around to get the best special available.
Promotions vary throughout the year, as do the value of rebates short and long-term. Some of the cash rebates offered to new or returning customers are based on:
Length of commitment you sign up for
Type of package you sign up for
Type of payment option you sign up for
Type of protection plan signed up for
How many receivers you order
Most of the rebate value goes to new customers but current subscribers can sometimes request to qualify as well, especially if you just recently signed up. Be sure to call up customer service to check if you still qualify.
What exactly is the difference between a DISH rebate and promotion?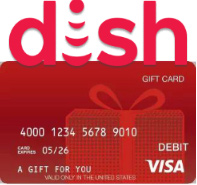 For the most part, their rebates include an incentive or discount you get after sign-up. A typical example is a $100 or $200 gift card offered to new customers willing to switch to DISH (a common offer via snail mail, especially right after a move). Usually a few weeks after installation, you'll receive an email prompting you to start the gift card redemption process. Fill out the form and you'll get the card a few weeks later. DISH (and all big companies) know most folks forget or miss the email to get the card. So, make a note or set yourself a reminder!
DISH's promotions are fixed discounts or credits applied to your bill. This is especially common when you sign up for a base package at a reduced rate over a specific time period. All of DISH's plans are price-locked for 3 years so that discount is usually applied monthly over the length of your 2-year contract. Some of their promos also extend into year 4 and beyond.
Other common DISH specials include free installation, programming, etc.
DISH's tech, programming and service value
Though you won't see a tangible discount when DISH adds new programming, upgrades their Hopper, improves customer service or gives you value-added features, they still matter for most folks. Here's a quick overview…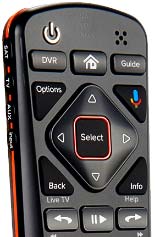 With regard to DISH's Hopper DVR, it really doesn't get much better. You'll get an industry-leading 2 TB hard drive and an impressive 16 tuners (can watch and record on every TV in your home). Whether you get the Hopper Duo (2 TVs or less) or Hopper 3, you'll usually need a smaller DISH Joey device on your 2nd and additional TVs. A free Joey is sometimes packaged as part of a DISH Network rebate.
To control your DVR, a voice remote is usually included for free as well. Check with your customer service rep (if on the phone) or live chat online to make sure it's included. After you place an order, it's quite a bit harder to get free perks retroactively added.
With respect to customer service, DISH Network consistently boasts the highest customer satisfaction rates of all cable and satellite companies. Those scores are closely vetted every year by JD Power & Associates (customer surveys, etc). Real-world, we typically experience a high level of satisfaction when we call up DISH's call centers. Available 24 hours a day, they can guide you through account issues, pay-per-view, changing plans, etc. After hours, they do typically farm out the calls overseas but it's still better than waiting for the next day to call.
Value-added programming
When it comes to programming, DISH essentially covers all the channels you'll get with cable or DIRECTV (minus the NFL Sunday Ticket you get with DIRECTV). If sports are big on your list, definitely consider DIRECTV. Otherwise, you'll find most favorites are wrapped into their base plans.
If you're not sure which DISH network package you'd like, we typically recommend you go with the lower-priced option first. If needed, upgrading is quick and easy. Each plan specializes in a specific combo and theme of movie, news, sports and family programming. If you have questions, call 1-833-815-1181 or go online to see which DISH Network rebates or promotions are available when you sign up for new or upgraded service.
Regardless of your interests, most of our visitors tend to be quite happy with DISH during their first two years… and beyond. Toss in a value-packed DISH rebate and you'll be a happy camper for the duration of your contract. Just make sure you speak with an agent or do heavy research online to get the best savings possible.


About the author
^ back to top
18 Comments