How to Pick Your Programming Package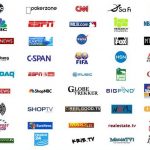 One of the most important parts of getting satellite TV is choosing your package. Trust me, it's not fun getting your system installed only to find out you have too few (or too many) channels. Whether you're going with DIRECTV or DISH, there's a programming sweet spot for every household, it's just a matter of finding it. For most, it really comes down to a few key factors:
Editor's note: to compare all the plans, check them out to your right →
How big is your household?
If it's just you, it's an easy decision; go ahead and skip to the next section(s). 🙂 When there's multiple people involved, the process gets a bit more complicated. Assuming you know the viewing habits of your family or housemates, you're probably safe picking a package on their behalf. You'll hear about it in due time if you forgot a channel or two! If you don't know exactly what they watch, have a quick chat about their favorite channels or shows. Check whether your front-runner package already includes it. If it doesn't, let them know the difference in price and make a group decision.
Movie buffs need their fix
Premium movie channels, such as HBO, SHOWTIME, Cinemax and STARZ, are one of the best parts of getting satellite TV. They have some of the best original shows (with new ones coming out seemingly every month) and you'll never miss out on the blockbuster movies. With most of the specials out there (for DISH or DIRECTV), you'll get nearly all the channels free for three months, so there's not much to worry about during your order. Give it a few months, decide which movie channels you like (and don't), then subscribe if needed. Generally, each network runs about $10 per month and you'll save a fair amount if you bundle more or all of the together.
Sports fans are fanatical for a reason
The last you want to do is keep a sports nut from their favorite team! When you get new service, it's easy to overlook specialty and regional sports channels. If someone in your household depends on a specific sports network (like YES!, NESN, ROOT, etc) to catch their favorite team, make sure you ask them about it before you order. Depending on whether you're getting DIRECT TV or DISH Network, there's a regional sports pack that includes most of your local offerings. If the channel is out-of-market, you may need to purchase a special add-on pack or even get a premium sports package such as MLB Extra Innings or NFL Sunday Ticket (DIRECTV only).
Flexibility is Key
A while back (and still with some cable carriers), TV providers made it difficult to switch between packages, often charging you a service fee, especially if you downgraded. Nowadays, however, it's a an easy process to change your package. From calling up customer service to logging in to your online account, switching usually takes a few minutes and becomes active (ie., gets downloaded to your receiver) just as quick. Your bill will reflect your actual usage, just like cell phone plans. That is, it'll calculate the number of days (from the current month) at your previous package and start your new rates from that date forward.
To wrap it up, it's always nice to be covered from the first day of service. Do a bit of research before you call up and it'll probably save you some time down the line.
^ back to top